Since the 25th of February 2020, as part of the fifth edition of Art'Cherche, the Oceanological Observatory is pleased to present the annual and original exhibition "Les (petits) Dessous de la Mer" on the Albert Sagols esplanade, in the open air in front of the Observatory.
425 years after the existence of the first microscope, this exhibition once again combines art and science, presenting some thirty microscopy photographs from the scientific research of the Oceanological Observatory of Banyuls-sur-Mer. Microscopy now allows innovative studies of marine models such as viruses, bacteria, unicellular algae, echinoderms or fish.
---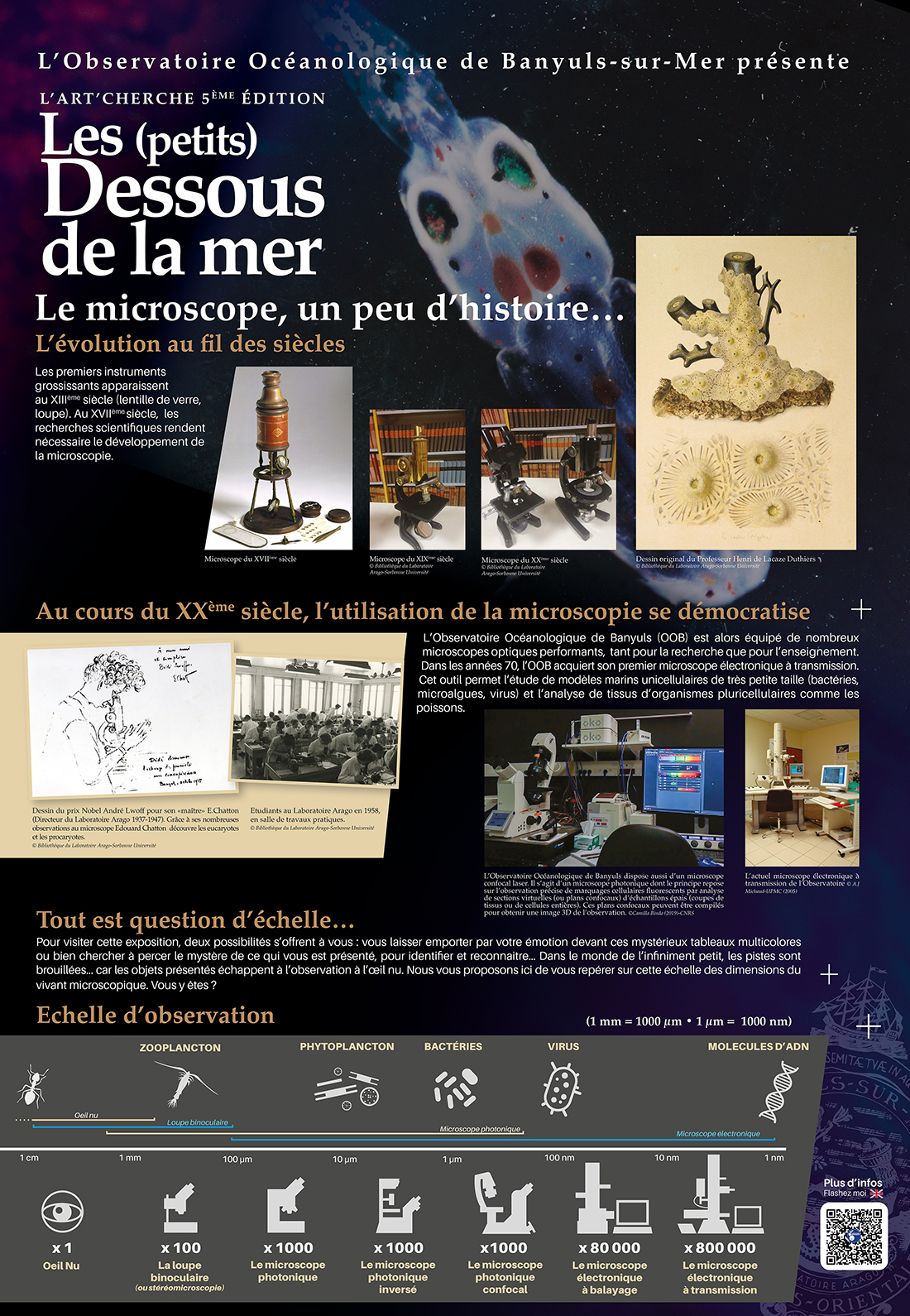 These few images obtained by the Observatory's engineers and researchers are a marvellous illustration of the incredible richness of marine life, the environment from which we come and which is indispensable to us. These colours, shapes, hallucinated phantasmagorias, delicious monsters, and adorable "undersides" of the sea are only a very small part of the abundance that is beyond us. These photographs reveal how important the image is in understanding the world around us and how the constant evolution of imaging techniques makes it possible to make discoveries at the very heart of this tiny life, these mysterious worlds, these shimmering but fragile undersides.
I am happy that we can share them with all of you who pass by as you stroll and admire Banyuls. Remember that admiring is no longer enough, you must also cherish and protect!
Vincent Laudet, ex Director of the Oceanological Observatory of Banyuls-sur-Mer.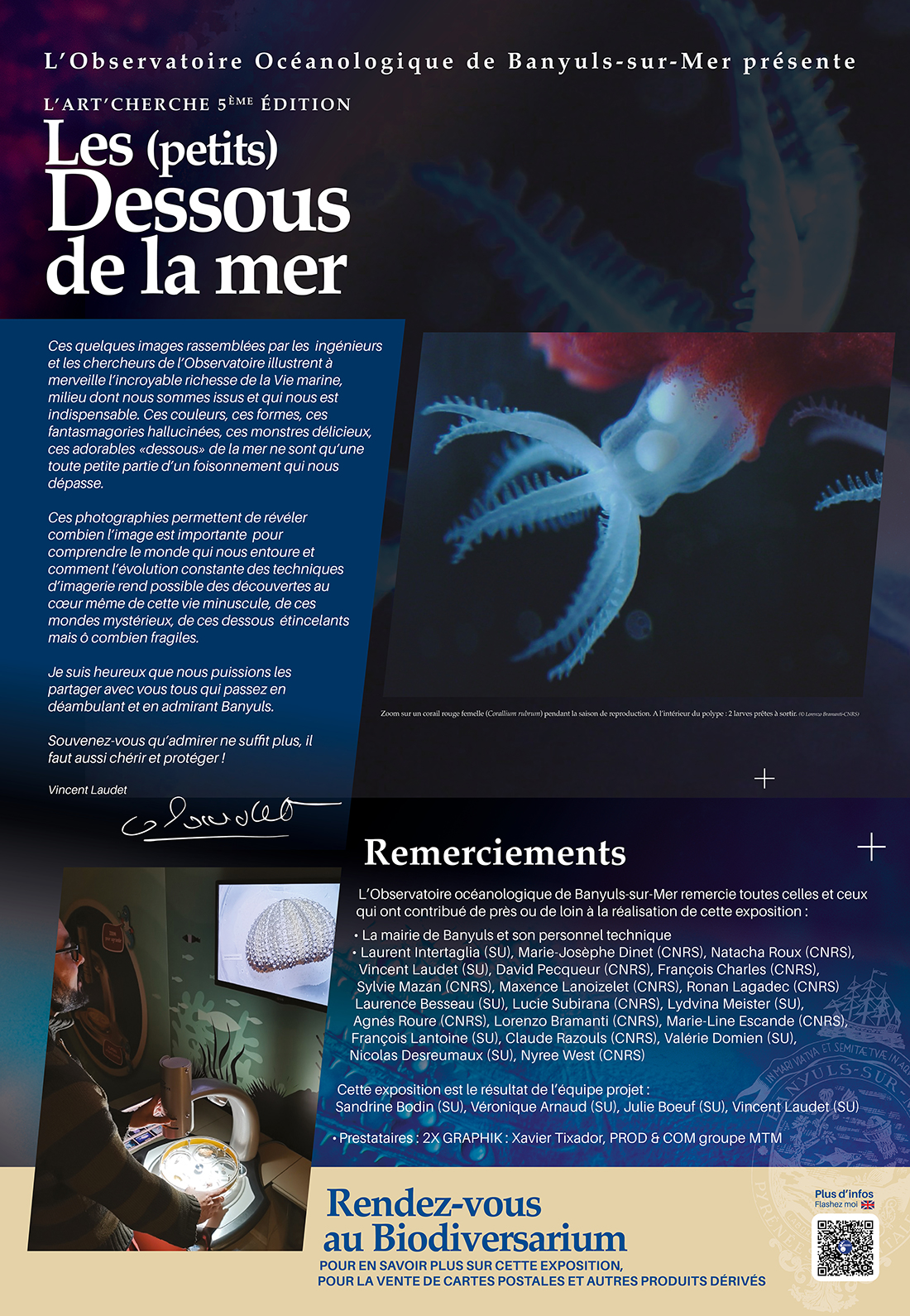 The vast majority of living organisms are microscopic, and many teams at the Observatory are studying this infinitely small world. Marine viruses, bacteria, microalgae, microscopic larval or adult animals, there are countless examples, as illustrated by these sublime images, all produced by our teams, which bear witness to the incredible diversity of life. These natural works of art are for your eyes, and will make you look at the oceans in a different way!
Yves Desdevises, new Director of the Oceanological Observatory of Banyuls-sur-Mer.