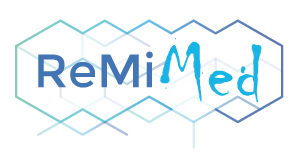 BOSS service offering will soon be enriched in the framework of the development of the REMIMED technology platform (instrumented marine network in the Mediterranean sea) giving access to a high-frequency instrumented marine network to academic and private users. The platform includes means at sea (ships, crewmen, diving service, Rosette / CTD, ROV…), two automated oceanographic buoys and a cabled seabed station. This cabled station will be located on the SOLA site, the historical observation site of the OOB.
It will be ideally located in the Marine Park of the Gulf of Lion and near the Marine Natural Reserve of Cerbere-Banyuls. In addition to its interest in research, observation and operational monitoring, this unique, easily accessible and multi-instrumented observatory will also be used for technological development and / or validation of instruments, for mediation and public communication but also for teaching. This platform will develop an original competence center that also allows environmental monitoring for the management of coastal marine environments. The continuity of the OOB's know-how in archiving, managing and making available data will also provide the platform with a real BigData technology structure.
The REMIMED platform, financed by Occitanie region and co-financed by the Rhône-Mediterranean Water Agency and the Marine Park of the Gulf of Lion, is also labeled by the Mediterranean French Sea Pole.