Founded in 1882 by the French zoologist Henri de Lacaze-Duthiers, the Oceanological Observatory of Banyuls-sur-Mer (OOB), better known under the name of "Laboratoire Arago", is placed under the joint supervision of Sorbonne University and the National Center for Scientific Research (CNRS).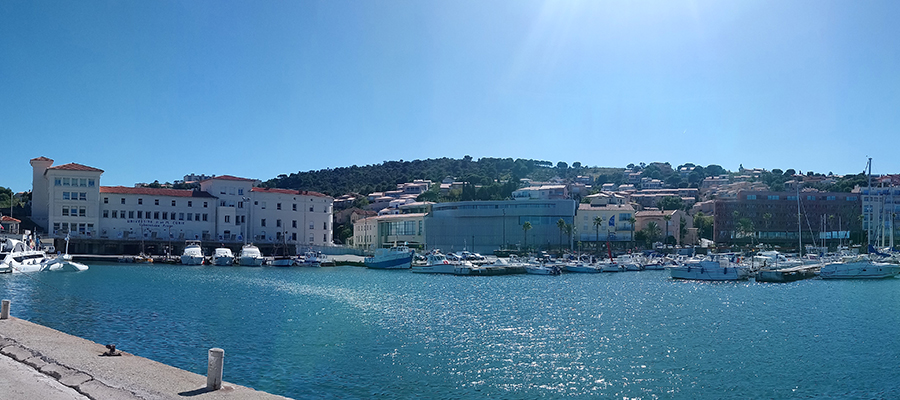 With an exceptional location, in particular a great terrestrial and marine biodiversity, and the presence of a wide range of scientific and technical skills housed in its infrastructures, the OOB is perfectly positioned to be an important player in oceanography, ecology and marine biology. The goal of this research is to better understand the functioning of coastal or offshore marine ecosystems and the biology of the organisms that inhabit them with the objectives of identify threats to them, decipher how marine organisms adapt to their environment and to the changes caused by human activities, analyze the conditions for sustainable exploitation of marine biodiversity.
For this, the OOB integrate the research carried out in 4 research units distinsctes (Integrative Biology of Marine Organisms, Laboratory of Microbial Biodiversity and Biotechnology, Benthic Ecogeochemistry Laboratory, Laboratory of Microbial Oceanography) to decompartmentalize the different scientific fields and allow a synthesis of their achievements. This is particularly the case in 3 federating themes (Biotic interactions in the living world, Rhythms and cycles in the Mediterranean marine environment, Marine Toxicology and Ecotoxicology) that unite the researchers of the different units which together achieve a synthesis of the achievements of the different scientific approaches to truly take into account all the factors that affect the marine environment.
Located on the rocky coast of Roussillon near the Spanish border, the OOB is at the origin of the first French Marine Nature Reserve, the Cerbère-Banyuls Reserve now integrated into the Marine Park of the Gulf of Lion. These two marine protected areas testify to the exceptional biodiversity of this region in relation to the wide variety of biotopes present along the land-sea continuum.
Since its creation, the Observatory has been a center for experimentation, training and dissemination of scientific knowledge, welcoming many students and researchers from all over the world. The OOB's activities are divided into six major missions: research, observation, training, reception, scientific mediation, economic developement.